More Than 50 Year Providing Power Solutions
American Technical Support (ATS) is a full service, stationary battery company dedicated to professional, timely, qualified and experienced personnel providing battery maintenance, testing and installations to customers across the United States.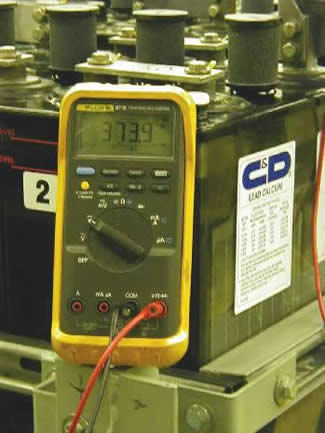 The staff of ATS brings a combined battery room experience of more than 50 years "hands-on" in Stationary Battery Removals, Installations, Preventive Maintenance, Testing and proper Disposal of Lead Acid Battery Technology. Procedures outlined by industry standards, manufacturers operating instructions and IEEE are always followed and exceeded which sets ATS above other similar companies.
Primarily serving the State of Florida, with our office located in Tampa, Florida, ATS also provides services for "larger corporate" structures outside our primary territory. In some cases, ATS teams with other "sister" organizations in areas out of the "main region" to form qualified alliances. ATS has grown in experience and industry acceptance by offering only the "highest quality" battery service that is expected by facility users that often prefer established, trained personnel.
In addition to Stationary Battery Services, ATS also markets various manufactured batteries. Although not directly related to a specific battery or other equipment manufacturer, ATS distributes and can provide products used in the industry by keeping a business relationship with most manufacturers and representatives.
Educational training seminars and workshops developed by ESA Consulting are held publicly and privately throughout the year. These public symposiums can be suit-cased and brought into private facilities where a plethora of information is taught in a very unique style. This up-to-date training program is matched by "no other" organization in its detail, visuals and hand-on approach.
Some Services that ATS offers include:
Specification Writing & Procurement
Periodic Preventive Maintenance
Root Cause Failure Analysis
Training Programs
Battery Removals & Installations
DC Load Testing
Battery Seminars & Workshops